Boca Raton Real Estate and Homes for Sale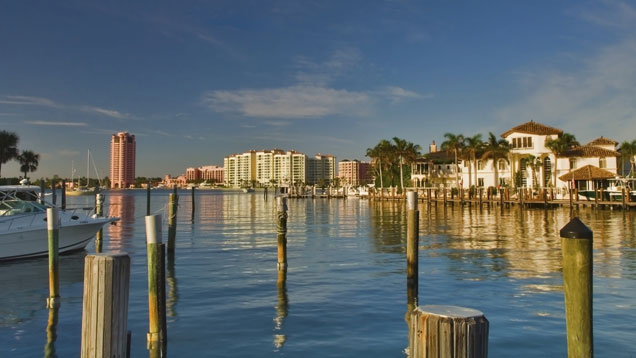 Lying south of both Boynton Beach and Delray Beach, is beautiful Boca Raton. The earliest known inhabitants of the Boca Raton area were the Tequesta Indians. Construction of the Florida East Coast Canal (today's Intracoastal Waterway) and the Florida East Coast Railway in the 1890's brought pioneers and by the early 1900's, Boca Raton was a tiny agricultural community.
What makes Boca Raton real estate so desirable is its perfect location near the coastline. Known as "A City For All Seasons," Boca is famous for gorgeous beaches, championship golf courses and gated communities.
Find properties in Boca Raton, FL by communities, view, location or price range. You can also create your own custom search settings by using our Advanced Search.
Boca Raton Real Estate Market Snapshot
as of 12.08.2023
Short Sales & Foreclosures
Homes For Sale In Boca Raton
Boca Raton Local Communities
---
Homes Just Sold In Boca Raton
What is Your Boca Raton House Really Worth?
Boca realty is equally attractive to families with its top-ranked schools and kid-friendly activities, as it is to high-end buyers seeking waterfront homes and mansions. With a significant diversity of property types available, perfect Boca Raton homes for sale for everybody await!
The Rucco Group is a local favorite among buyers and sellers of Boca realty. Contact us today and find out why! Your complete satisfaction is our #1 priority.
If you are interested in buying or selling residential real estate in Boca Raton or any other area of Palm Beach County, Florida, please contact us.